Banking Products
CANNEX Financial Network (CFN)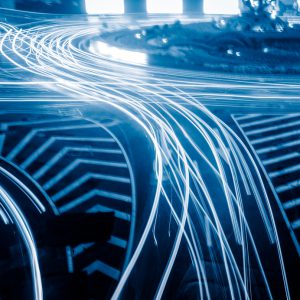 The CANNEX Financial Network (CFN) is a service that supports the processing of GIC transactions between banks and third party brokers.
The benefits of CFN include:
Expanded distribution of GICs for banks, trusts and credit unions
Expanded inventory of GIC products for third party dealers (IIROC, MFDA, etc).
Simplified exchange of information with a secure and reliable process
Streamlined process that reduces costs, data errors and turn-around time for GIC transactions.
The features of CFN include:
The efficient exchange of GIC transaction data for:

Nominee and client name orders
Intra-dealer registration requests
Inter-dealer transfers

The periodic exchange of reconciliation files for GIC holdings and positions
Same day net settlement of funds related to purchases, maturities, redemptions, interest and commission payments with settlement service providers
Participants on the CANNEX Financial Network (CFN) – Product Issuers:
B2B Bank

Laurentian Bank
Laurentian Trust
LBC Trust

Bank of Montreal

BMO Mortgage Corp.
BMO Trust

BlueShore Financial Credit Union
Bridgewater Bank
Canadian Tire Bank
Canadian Western Bank
CIBC
Coast Capital Savings
Community Trust
Concentra Bank
Duo Bank of Canada
Effort Trust
Equitable Bank
FirstOntario Credit Union
First West Credit Union
General Bank of Canada
Haventree Bank
HomeEquity Bank
Home Trust Company
HSBC Bank

HSBC Mortgage Corp.
HSBC Trust

ICICI Bank Canada
Industrial and Commercial Bank of China (Canada)
Innovation Credit Union
KEB Hana Bank Canada
League Savings and Mortgage Company
Manulife Bank
MCAN Mortgage Corporation
Meridian Credit Union – NEW
National Bank
Peoples Trust
President's Choice Bank
RFA Bank of Canada (previously Street Capital Bank of Canada)
Royal Bank

Royal Bank Mortgage Corp.
Royal Trust Company
Royal Trust Corporation

SBI Canada Bank
Scotiabank

Scotia Mortgage Corp.
Montreal Trust
National Trust
ADS Canadian Bank

Shinhan Bank Canada
Steinbach Credit Union
Sun Life Financial Trust Inc.
Vancity Savings
VersaBank
Wealth One Bank of Canada
Participants on the CANNEX Financial Network (CFN) – Dealer Organizations:
Assante Capital Management Ltd.
Assante Financial Management Ltd.
B2B Bank Financial Services Inc.
BMO Nesbitt Burns Inc.
Canaccord Genuity Corp.
CI Investment Services Inc. (previously BBS Securities Inc.)
CIBC World Markets Inc.
Credential Asset Management – NEW
Credential Qtrade Securities Inc.
Deposit Broker Services Inc.
Educators Financial Group
Edward Jones Inc.
Fidelity Clearing Canada ULC
FundEX Investments Inc. – NEW
Haywood Securities Inc.
Investia Financial Services
Investors Group Financial Services Ltd.
Investors Group Securities Inc.
Leede Jones Gable Inc.
Manulife Securities Inc.
Manulife Securities Investment Services Inc.
MD Financial Management
National Bank Independent Network Inc.
National Bank Financial Inc.
Odlum Brown Ltd.
PI Financial Corp.
Questrade Inc.
Raymond James Ltd.
RBC Dominion Securities Inc.
RF Securities Clearing (previously GMP Securities L.P.)
Scotia Capital Inc.
Sterling Mutuals Inc.
TD Waterhouse Canada Inc.
Worldsource Financial Management Inc.
Administrative Service and Software Providers
The following software vendors have the ability to integrate with CANNEX.