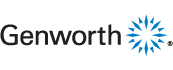 Genworth's Innovative Income Assurance Immediate Need Annuity Now Available on the CANNEX Income Annuity Exchange
CANNEX Financial Exchanges Leading Source of Comparative Pricing and Benefit Information For Advisors and Their Clients in U.S. and Canada
______________________________________
NEW YORK, NY, March 29, 2017 – Genworth Life Insurance Company has partnered with CANNEX, a leading independent provider of retirement product pricing and analytics, to make its Income Assurance Immediate Need Annuity available to advisors through the CANNEX Income Annuity Exchange.
"Sharing pricing and benefits information on the CANNEX Annuity Exchange is a powerful way for us to reach financial professionals across the market and highlight the Income Assurance Immediate Need Annuity value proposition in the context of other income annuity options," said Jerry Larkin, National Sales Manager with Genworth. "The innovative quote process allows us to provide financial professionals with monthly payment estimates based on a set of adverse health conditions at different ages, before moving forward with the underwriting process to obtain the final guaranteed income."
Introduced last year, the Income Assurance Immediate Need Annuity is a medically underwritten single premium immediate annuity that offers guaranteed lifetime monthly income payments for older, less healthy Americans needing care now or in the near future. The monthly payment may be larger than a traditional immediate annuity if the beneficiary has an adverse health condition and the income can be used for any purpose.
"We are delighted to add Genworth's Income Assurance Immediate Need Annuity to our platform," said Gary Baker, President CANNEX, USA. "The income annuity exchange and our other annuity comparison tools provide advisors with the information they need to understand the value of different annuities and select those that meet the specific needs of each client."
The CANNEX Annuity Exchange is used by more than 400 financial institutions and supports over 500,000 financial advisors and consultants across North America. In addition to Income Annuities in the U.S., the platform also supports the evaluation and comparison of other guaranteed lifetime income products including Variable Annuities, Indexed Annuities, and Fixed Rate Annuities.
About CANNEX
CANNEX Financial Exchanges Ltd. supports the exchange of pricing information for annuity and bank products in North America. The firm provides financial institutions with the ability to evaluate and compare various guarantees associated with retirement savings and retirement income products.  In the U.S. this includes the evaluation of annuity guarantees (Income Annuities, Variable Annuities, Indexed Annuities, and Fixed Rate Annuities) and consulting services supporting the optimization and allocation of retirement income portfolios.
About Genworth Financial
Genworth Financial, Inc. (NYSE: GNW) is a Fortune 500 insurance holding company committed to helping families achieve the dream of homeownership and address the financial challenges of aging through its leadership positions in mortgage insurance and long term care insurance. Headquartered in Richmond, Virginia, Genworth traces its roots back to 1871 and became a public company in 2004. For more information, visit www.genworth.com.
About The Income Assurance Immediate Need Annuity
The Income Assurance Immediate Need Annuity is designed to help people age 70 or older with adverse health conditions offset the potentially significant costs of care with a guaranteed source of monthly income they cannot outlive, although income can be used for any purpose. For additional details about the product, click here.
Income Assurance Immediate Need Annuity single premium immediate annuities are issued by Genworth Life Insurance Company, Richmond, VA, subject to policy form series ICC15GL3100, GL3100-0615, et al. Features and benefits may vary by state or market.
All guarantees are based on the claims-paying ability of Genworth Life Insurance Company.
You should carefully read your contract. This is a brief product description. Consult the annuity contract for a detailed description of benefits, limitations and restrictions. The contract terms and provisions will prevail.
The discussion of tax treatments in this material is Genworth's interpretation of current tax law and is not intended as tax advice. You should consult your tax professional regarding your specific situation.
Genworth does not make any representations or warranties regarding the impact this annuity may have on Medicaid benefit eligibility or other requirements for Medicaid benefits or any other state or federal government assistance.
Monthly income payments will stop upon the death of the annuitant and, therefore, the total amount of payments may be significantly less than the premium paid for the annuity. There is no minimum amount of guaranteed income payments.
The contract provides an early death benefit if the annuitant dies within the first six months of contract issue. The contract may also provide an enhanced death benefit if, at contract issue, the owner selects life income with an optional protected period.
For further information: Jim Dobler, National Sales Manager, CANNEX USA, jim.dobler@cannex.com