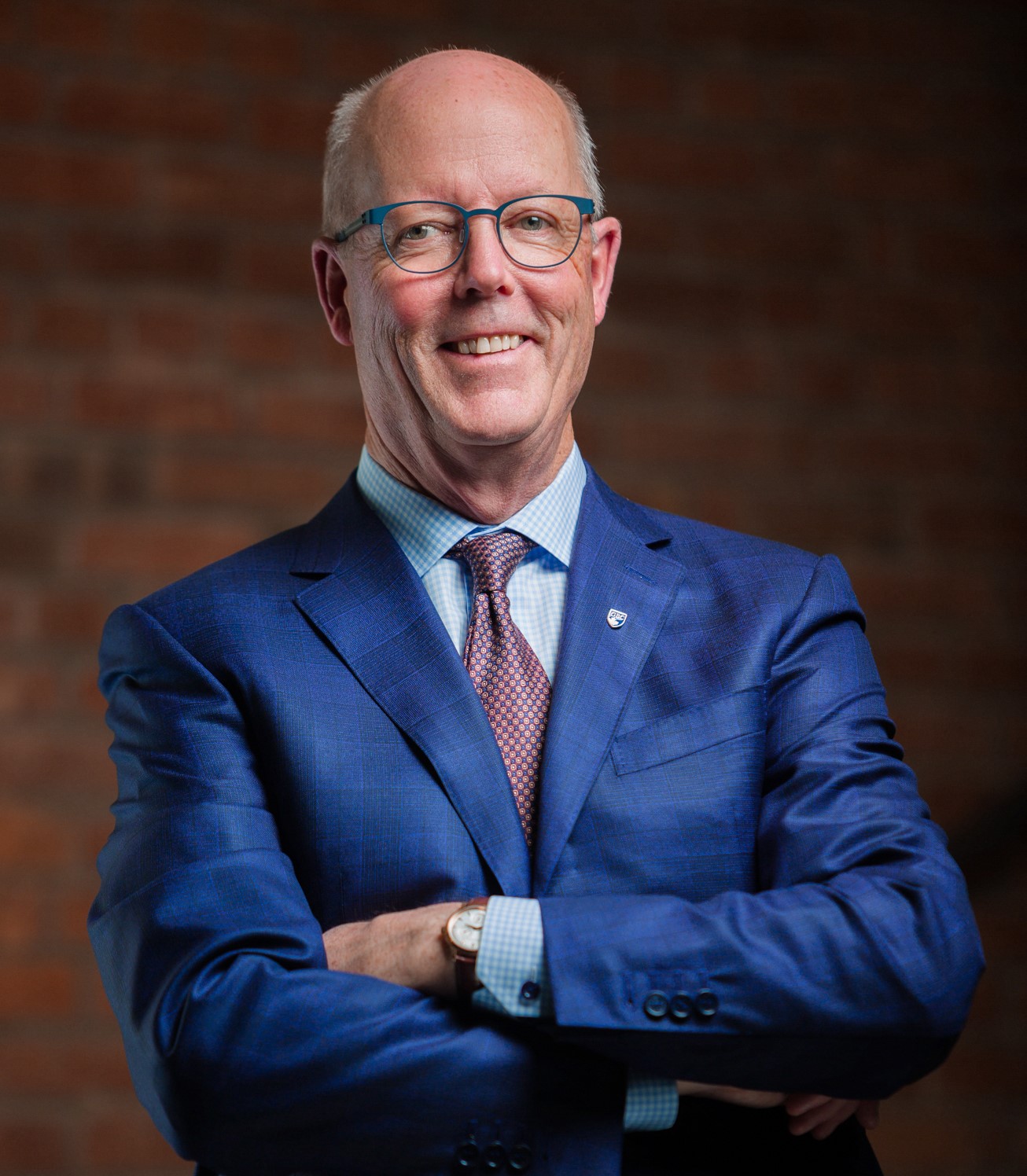 Gord Mooney, President Emeritus of General Bank of Canada, to Receive 2022 Alexander S. Melvin Award for Inspirational & Ethical Leadership in Financial Services
Mooney to accept award and share lessons from his career at the CANNEX Annual Term Deposit Conference on May 12 in Toronto
______________________________________
TORONTO, May 4, 2022: Gord Mooney, who, as president, oversaw the growth of General Bank of Canada (GBC) from its founding in 2005 until his retirement this month, has been selected as the winner of the 2022 Alexander S. Melvin Award for inspirational and ethical leadership in financial services.
Mooney helped grow GBC, a Schedule 1 chartered bank specializing in in direct retail automotive financing, into a business with more than $2 billion in assets and 200,000 funded loans. He oversaw the successful launch of its commercial lending division in 2015 which focused on well-managed and capitalized real estate developers and operators, owner-occupied projects, and corporate aircraft.
In addition, he built a deposit broker network that has gathered over $7 billion in deposits from 180,000 Canadian depositors, while also serving on the Board of the Registered Deposit Brokers Association.
The prestigious annual award is given to an outstanding leader nominated by their peers who embodies the late Alex Melvin's legacy of inspirational and ethical leadership. It recognizes individuals who have made a significant contribution to the financial industry in innovation, technology, entrepreneurial spirit, collaborative leadership, and mentoring.
"Gord Mooney is an exceptional leader who has not only contributed to the growth of General Bank of Canada, but has made significant contributions to the entire industry through his long and distinguished career," said John Little, president of Deposit Broker Services Inc., and a member of the award nomination committee. "He is a leader who has never sought recognition, but through his curiosity, humility and transparency has achieved exceptional success and made a difference."
Alex Melvin's son, Andrew Melvin, and Lowell Aronoff, CEO & co-founder of CANNEX, will present the award to Mooney on May 12 at the CANNEX Term Deposit Conference in Toronto. Mooney has selected the AIMCo Foundation for Financial Education as the beneficiary of a $5,000 charitable donation that will be given in his name by the Award Committee.
"Alex was a giant of a man in the industry and a commanding presence, who was always willing to help others succeed," said Mooney. "I am humbled and honored to have been selected for this year's award. I have always believed that it is important to let people see who you are. If that means I have inspired others, that's a by-product that has come from being willing to do the work and going the extra step to support my colleagues and the industry as a whole."
Gord Mooney will share some of the leadership lessons from his 45-year career following the award presentation at the conference. These will be made available through the Alexander S. Melvin Leadership Award website. For more information about the Term Deposit Conference and to register click here.
About Gord Mooney
Gord Mooney started his career in financial services with Guaranty Trust, specializing in heavy equipment financing, auto finance, and real estate lending. In 1988, he joined ATB Financial as an account manager where his first account was a major automotive group. During his time with ATB, Mooney assumed increasing responsibilities including branch manager, general manager Small Business, vice president Credit, and finally senior vice president Personal and Business Banking, responsible for all branch, mobile, and electronic sales channels.
He joined GBC at its inception as employee #3 and president, and as COO and President oversaw all aspects of sales distribution, risk management, deposit gathering, technology partners, administration, customer service, and expansion into commercial lending in 2015. He announced his retirement in March 2022, in the knowledge that he had contributed to achieving GBC's vision of "Building a Bank that can stand for Generations."
About the Alexander S. Melvin Leadership Award
Since 2016, the Alexander S. Melvin Leadership Award has recognized individuals in the Canadian financial services industry who, through their inspirational and ethical leadership, have changed the industry for the better. Named after industry leader Alex Melvin, who passed away in 2015, the award is given to outstanding professionals who embody his inspirational and ethical leadership and who demonstrate a collaborative spirit and willingness to help others succeed.
Each year a winner is selected based on how their actions have influenced change and positively impacted the banking or insurance marketplace as demonstrated through their dedication to the industry and encouragement of other professionals. Any professional from the banking or insurance industries in Canada is eligible to be nominated. The award committee is made up of independent representatives from the banking and insurance industry along with past winners of the award. The award is underwritten by CANNEX.
About CANNEX
CANNEX Financial Exchanges Ltd. supports the exchange of pricing and data for annuities and bank products including term deposits/guaranteed interest contracts (GICs). Transactional data for GICs are also supported through the CANNEX Financial Network (CFN). The firm's data gives financial institutions the ability to evaluate and compare various guarantees associated with savings and retirement products. For more information about CANNEX, visit www.cannex.com.